Perdido 
Female | 2 months | Cur, Mountain • Mix
51484841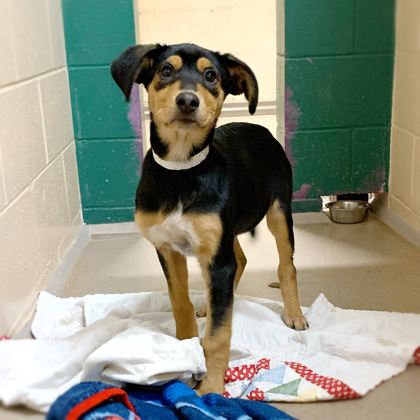 Name: Perdido

Age: 3 months

Weight (approx.): 12 pounds currently, however I do have quite a bit to grow!

Personality: Hi there! I just arrived here from Alabama and I'm so excited to find a new family to love! I'm a friendly and curious girl who loves to play and and go on walks. If you're a family dedicated to positive reinforcement training and you're looking for a wonderful new companion, look no further!

Medical History: I appear to be a healthy girl, but it's always a good idea to set up an appointment with my new vet soon, so that we can meet and make plans to keep me happy and healthy!

Adoption Fee: $450 + tax

If you'd like to meet me, click the "Learn About the Adoption Process" button below to plan a visit to the shelter!