Squidward 
Male | Senior | Domestic Shorthair • Mix
52726426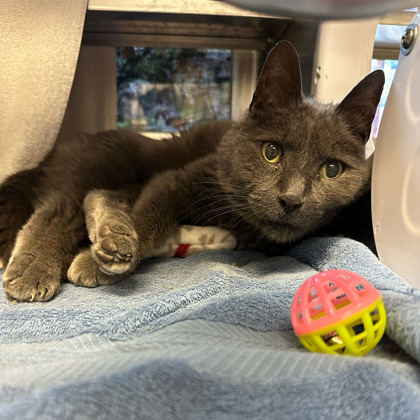 G'day, folks! My name is Squidward, a distinguished, senior fellow looking for a nice retirement home. I look forward to spending my days napping in the afternoon sunshine or curled up on a comfy sofa. Are you looking for a laid back new friend to keep you company? I could be your new best fur-end! Come on in and meet me today!

Medical History: I have been diagnosed with chronic Kidney Disease, but with the right diet and regular vet visits, I'll be a happy fella!

Weight: 8 lbs

Adoption Fee: $30

If you'd like to meet me, click the "Learn About the Adoption Process" button below to plan a visit to the shelter!